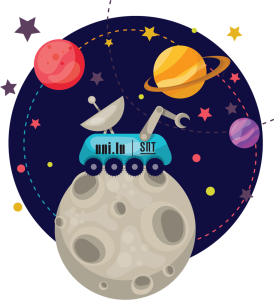 Luxembourg Students, listen up !

The University of Luxembourg just got a new lunar Rover, a space exploration vehicule that will be used for research and study projects.
But the Rover still needs a name so we need your help !
If you are less than 19 years old, submit your rover name before end of october and a short description of why you selected that name (maximum 100 words).

Optionally, you can also send us a drawing of the Rover, and we'll publish this on social media !
Prizes
The winners will be announced at the end of November 2021.